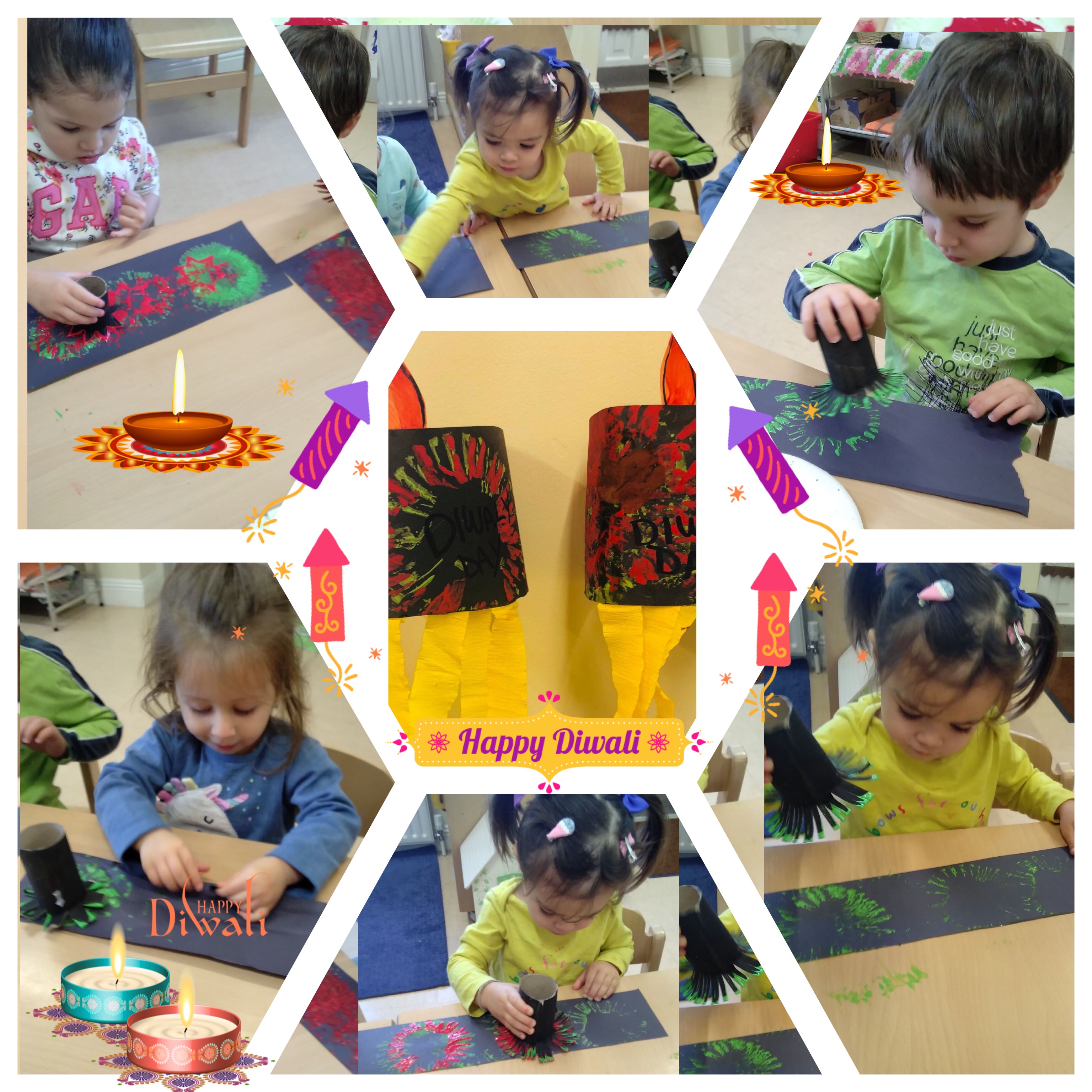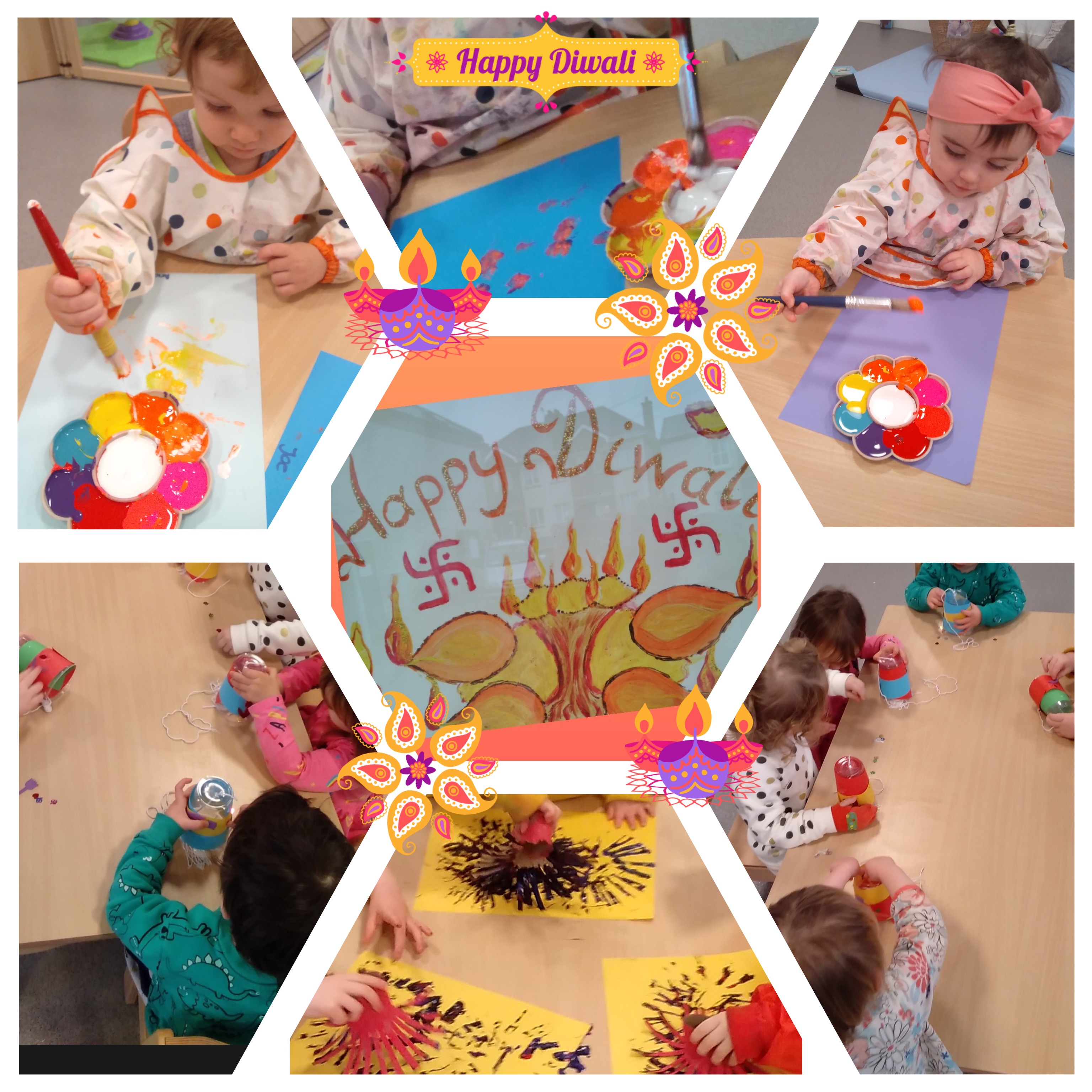 Diwali , a festival to celebrate the victory of good over evil, light over darkness, is one of the most popular celebrations in India.
The Festival of Lights includes fireworks, food, gifts, colored sand and special clay lamps.
This year, at our centers, we choose to celebrate Diwali Day with our children, learning about the world and the festivals around it encourages our children to become Global Kids. They had a lot of fun with Indian music, doing arts and crafts, they loved to try the Indian cake and cookies.