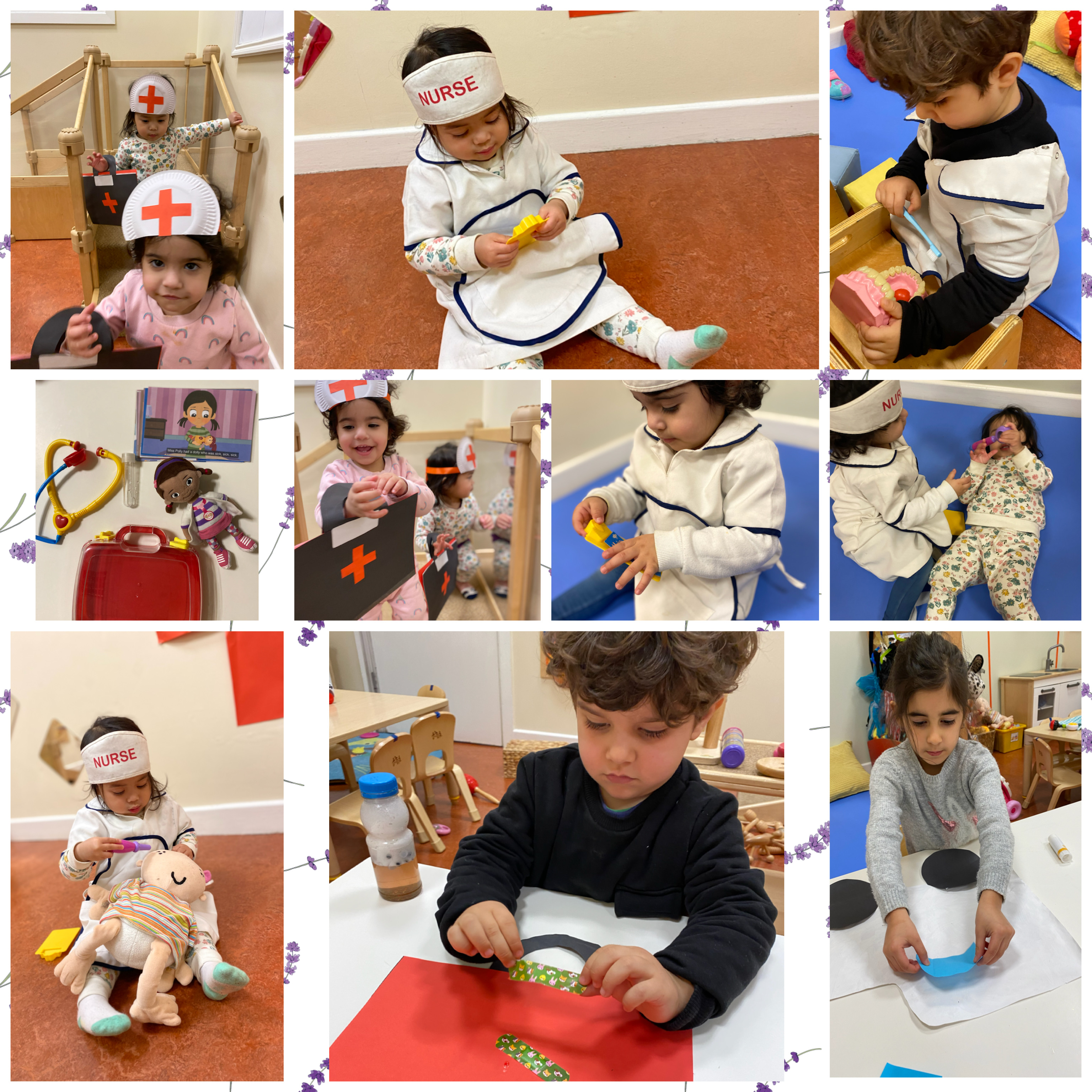 During the month of January, we are learning about hospital, doctors, nurses and everyone who works for our health.
Every day we learn something different and we also pretend to be one of the doctors at the hospital to take care of our dolls, that is, our patients.
The idea of ​​this theme is that children learn about jobs, their roles, and contributions to society. And for that, nothing better than to attract them with playful and creative activities that stimulate and engage children with knowledge.